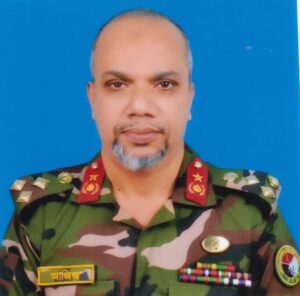 Brig Gen Md. Azizur Rahman, MPhil
Principal's Message
I cordially invite our esteemed guardians and students to Army Medical College Chattogram on behalf of the teachers and staff (AMCC). It is thought that the Bangladesh Army's decision to create the Army Medical College in Chattogram was a commendable one. In order to face the current and upcoming issues of public health, Bangladesh Army recognized the need to produce qualified medical graduates. In order to achieve this goal, the AMCC was established in 2015. Since its establishment, the college administration has made a conscientious effort to give students access to high-quality, engaging learning environments.
Our goal is to offer cutting-edge educational techniques supported by developed infrastructure and lab facilities.
In addition to the academic program, the College gives extracurricular activities enough consideration for the students' personal development.
We look forward to working with all AMMC Cadets and their parents to achieve our cherished goal.